Map and Parking
Address
Donyngs Indoor Bowls Club
Linkfield Lane
Redhill
Surrey
RH1 1DP
Tel no: 01737 780303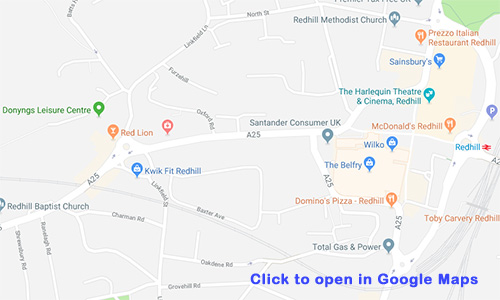 Opening Times
From late September to mid-April (the winter period) the Club is open:
Monday - Friday between 10am and 9:30pm.
Saturday and Sunday between 9am and 6pm.
Between late April and late September (the summer period) the club is open twice weekly:
Monday and Thursday 2pm til 4pm.
During the winter months catering is available between 9.30am and 4.00pm.
The bar is open daily in accordance with the current licensing laws.
Directions
The Club shares its access with Donyngs Leisure Centre.
When entering the site, drive past the main carpark following the road towards the overflow carpark and the club can be seen up on the right. We have our own controlled access via a barrier. Press the button to gain access to our private carpark.